Automation self check-in
for your hotels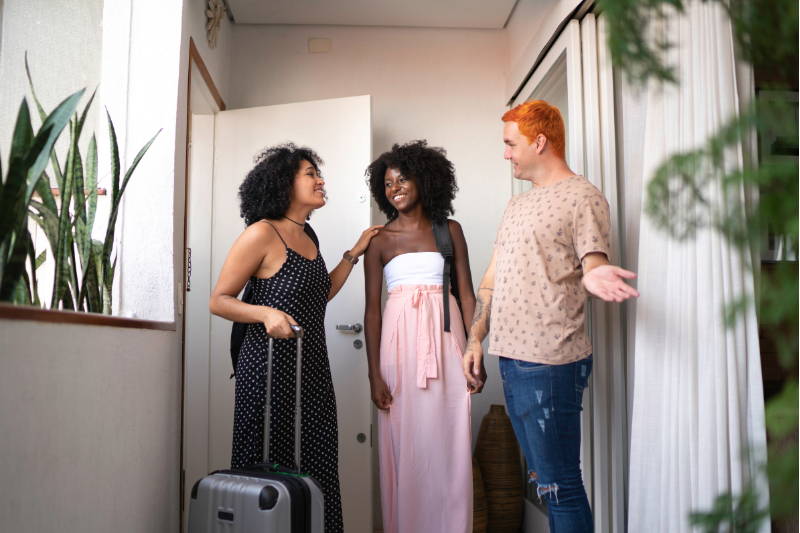 Self check-in for saving time and money
Airekey self check-in hotel system can be very beneficial to hotels. Contactless check-in means that your guests don't have to worry about coming in contact with anyone during the check-in process. This can help to reduce the spread of germs and improve your guests' overall experience. Additionally, letting your guests open the door with a virtual key can be a huge time saver. You won't need to deliver keys to your guests anymore, which can save you a lot of time and money. Airekey self check-in hotel system is an innovative way to improve your guests' stay and make life easier for you and your staff.
The ideal way to automation your hotel self check-in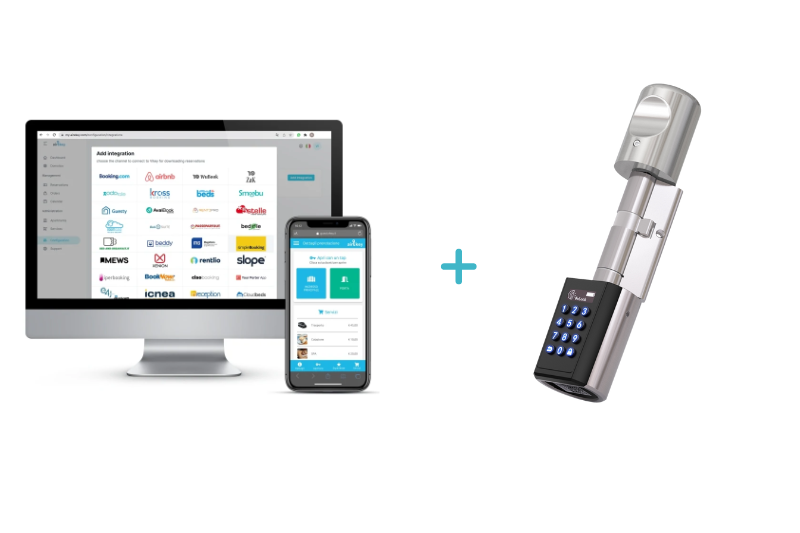 Third-party booking engines (Commission-free)

Keyless access for your guests

24/7 self check-in via Virtual Key or airekey web app

Grant your guests access no matter where you are

Grant your guests access no matter where you are

Auto request stay payment+tax



Full control and seamless integration for hosts
Thanks to the integrations with Booking, Airbnb, PMS and CM, the reservations you receive are automatically imported to MyAirekey dashboard. In this way, you can ask guests for all data you need before their arrival.
Guests can directly purchase and/or book additional services and experiences from the Vikey web app. Increase your profits by upselling and cross-selling with Vikey digital concierge.
24/7 self check-in and check-out
Tedious key handovers are a thing of the past. Automatize check-in for your properties from guest's data collection to key delivery. Guests directly open doors with their smartphones via web-app.
At any time, the log allows access to the lock procedures and the status of the door lock. Also you can unlock your room remotely anytime, anywhere.
How the integration works for hosts:
Buy your discounted Airekey System + Airekey Smart Lock

Install your Airekey Smart Lock

Create a Airekey Account and connect it once with your Booking, PMS and CM account.

After the booking confirmation, the guest will automatically receive an e-mail with the link to complete the online check and to remotely open the doors.

If the booking is changed or canceled, the assigned authorizations will change automatically

At the end of the booking, the digital access code expires automatically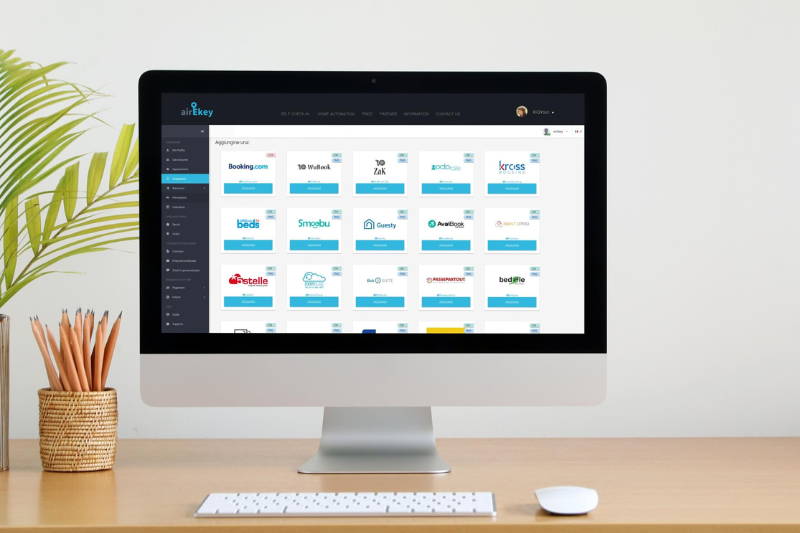 Comfort and safety for guests
Simple 24/7 self check-in
Perfect for business travellers and guests arriving late: Instead of searching for a hidden key under the doormat, your guests can simply and conveniently lock the door with their smartphone or by entering a 6-digit entry code.
Guests can directly video call you via web app, before they enter your facility. You will be able to provide them with all the important information and further verify their identity.
Easy all-in-one platform available from anywhere

Increase resident attraction and satisfaction

Smart lock access control that enhances security & convenience

Digital concierge: increase profits