Pet owners need to know about these smart home devices! Traactive and airEkey offer smart solutions for dog care
Did you know that too? You've had a long day at work, and you're looking forward to one thing in particular: being greeted at the door, barking cheerfully and tail wagging.

Whether dogs or cats, pets enrich everyday life. At the same time, it is also a very responsible job. You probably know this challenge all too well: "How can I leave my dog alone during the day? Who will walk my dog when I'm away for a long time?".
Make it easier for remote dogs to sit up with two smart devices: the Tractive GPS pet tracker and the airEkey electronic door lock.
This allows you to maintain flexibility when caring for your pet. And you don't have to worry that your four-legged friend might run away.
Dogs despite full-time jobs? This is how dogs and work can be reconciled

While cats are great at being alone for a while, dogs can feel lonely. Not to mention they also have to do business outdoors and need more exercise. When you're working during the day and you don't have a garden, creativity is the priority of the day. You can ask a friend or family member to walk the dog during the day. However, daily care is rarely covered with this. A dog walking service is usually a good solution.
Do you have to leave your dog alone? Feel safe with the pet GPS tracker Traactive
Whether you entrust your four-legged friend to a dog sitter or friend during the day, or let him run free in your garden, one question remains: what if your dog runs away? Traactive offers the ideal solution for this: a GPS tracker with which you can always see your exact location. The tracker is very small and can be easily attached to the collar.
You can also create virtual fences in the free Traactive app. You will be notified automatically if your pet leaves this predefined safe area. So you always feel safe. You can also find out exactly when and how far your dog walkers are walking their dogs.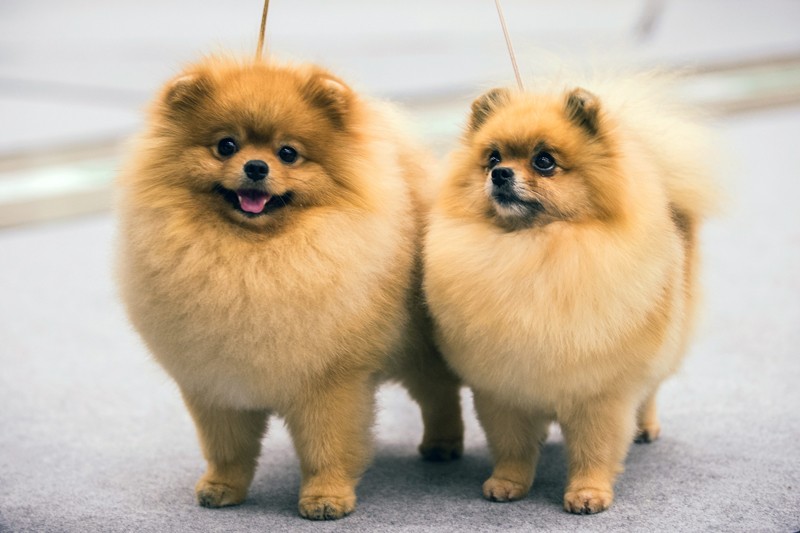 Dog sitter to pick up your dog at your house? With AirEKey's electronic door locks, you don't have to give your keys to the dog walker
Neighbors take your hairy nose for a walk on Monday, friends come over on Tuesday, dog walkers come on Wednesday and Friday, can your sister step in on Thursday? This is already the four keys you handed out. Imagine a duplicate key is lost. Or someone doesn't have time for a short period of time and you have to arrange a replacement at the office. Of course, you drive home and open the door.
→You can save all this with an electronic door lock that can be controlled remotely via an app.
These are the advantages of the AirEKey smart lock as a pet owner:
In the airEkey app you can lock and unlock your door remotely. You can always check after the fact that your front door is securely locked.
Easily install the AirEKey Smart Lock on the inside of your front door with your existing lock cylinder.
In the free airEkey Host app, you can send digital access authorizations to your home to your contacts, such as dog walkers and cleaners. You can delete these digital keys in the app at any time.
The airEkey smart lock can also be operated without a smartphone. The compact airEkey is a practical key remote for everyone without a smartphone (children, some elderly). Advantage over normal keys: If the airEkey's remote is lost, you can deactivate it with just a few clicks in the app.
You can continue to use your key normally in the meantime.
Make caring for a four-legged friend easier: Combine AirEKey's smart access control system with Tractive's pet GPS tracker. Take a look at the Traactive app and you'll know if your dog is back from a walk. With one swipe in the AirEKey app, your front door is securely locked again. So when you return, you can expect a warm welcome!
Check now whether the AirEKey Smart Lock fits your door!